Enjoying your holiday, coming home healthy and with new power!
On La Palma you can do hiking, swimming in the ocean, enjoying the clean air and use leisure time activities.
Also you can get health treatments from us.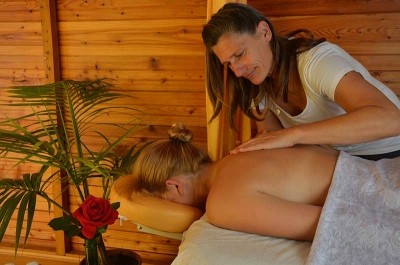 The certified naturopath and certified physiotherapist Eva Blechschmidt, offers beside classical homeopathic treatments also massages or in urgent cases e.g. injuries like sprainings from hiking the treatment with the "Meditape".

With massages and holistic physical therapy, which will be individually coordinated to the guest you can remove your physical complaints and get preventative treatments.
Especially the typical muscle tenseness, which is caused through sitting or monotonous work are possible to resolve and heal with an appropriate treatment.
Take the time to relax and feel good in your holiday!
Therefor ask in advance for an appointment with the physiotherapist!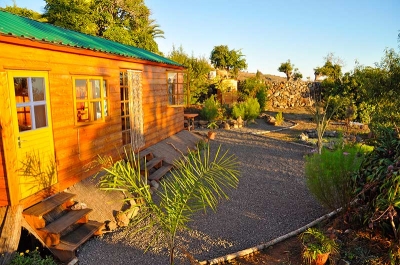 She works with different elements of Yoga, Feldenkrais, Eutonie, Alexandertechnique and she includes relaxation excercises. With her long-lasting experience in the area of bodywork you can get spoiled professionally.
Get more information about current workshops in the practice of Eva Blechschmidt. Dance workshops and gymnastic classes are offered several times weekly. One of the favourite treatments is the stick Qi Gong, which reaches the body and in the same time the breath and the mind. All the areas are compensatively supplied and supported.

By arrangement you can learn to model a theater puppet. These workshops rich in experience help children and adults to develop their creativity and it stays in memory of a special holiday.
For information and prices please write an email or call us or visit our website: http://www.homoeopathie-eva.de/

Paradies - La Palma
Phone: 0034 922 49 19 10